Prayer is Central Theme of October's Spiritual Formation
17/10/2017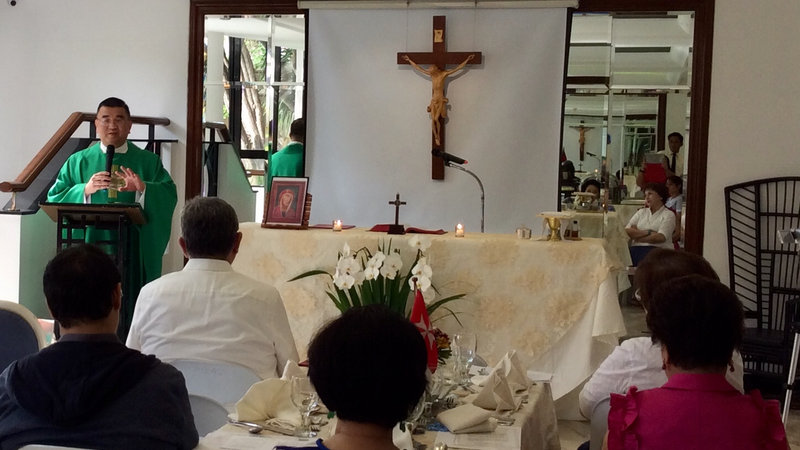 The Order of Malta Philippines held its monthly Spiritual Formation at the function room of the Pacific Plaza in Makati last Thursday, October 15. Doña Carolina O.
Llanillo, Dame of Magistral Grace, hosted the event
Reverend Father Carmelo Arada, Jr., Parish Priest of Our Lady of Peñafrancia in Pandacan, Manila was the presider for the Holy Mass.
In his homily, Fr. Arada reflected on the theme of how prayer defines our relationship with God.
Fr. Arada shared that prayer should not be reduced to an act which we perform, thinking that we can convince God to grant our intentions. Rather, prayer is ultimately about learning how to entrust our whole lives to our Heavenly Father who knows all our needs.
Through prayer, we also realize that our greatest need is to find our heart's only rest.
"In prayer, we come home to the heart of God and find a home there. It is also through prayer that God finds a home in our heart," Fr. Arada said.
A total of fourteen members of the Order of Malta Philippines attended the gathering. The next monthly formation will be held on Thursday, 16 November 2017 at the Health Maintenance, Inc (HMI) Office in Makati. Don Ernesto and Doña Josefina Rufino cordially invite all members of the Order to attend next month's Spiritual Formation.