The Order of Malta Philippines Sent Aid to Typhoon Lawin Affected Families in Penablanca
25/10/2016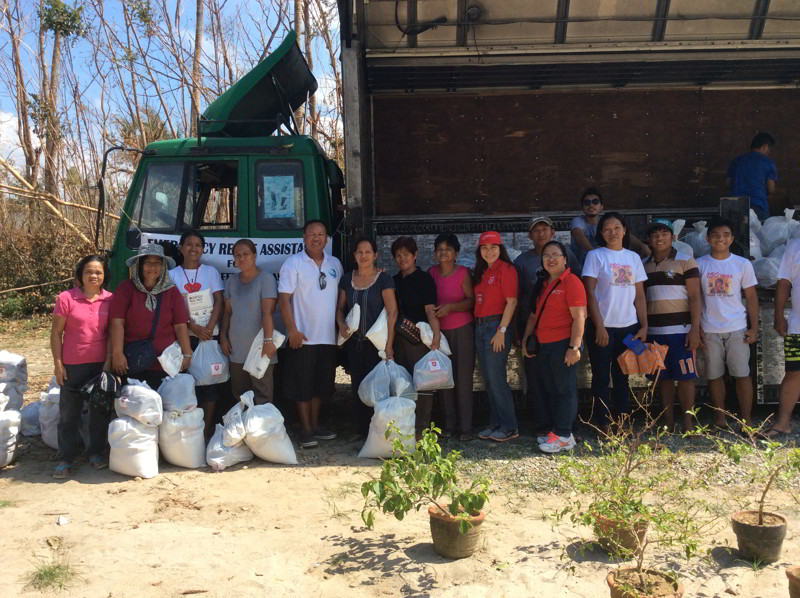 The Order of Malta Philippines was the first to send emergency relief aid to 600 individuals severely affected by Typhoon Lawin (IC: Haima) in Penablanca, the eye of the storm. The intervention was made through the Archdiocese of Tuguegarao, who recommended the Parish of Our Lady of Perpetual Help in Nannarian, Penablanca to receive the aid on 25 October 2016. This emergency relief aid composed of rice, canned goods, milk, coffee, hygiene products (soap, towels, toothbrush & toothpaste) and flashlight. These can support them for at least 3 days.
The last elder father even said "please include me as my family would have nothing to eat anymore". He was one of the 432 residents of the parish whose house was totally blown up. His family was just taking shelter with relatives near their damaged house.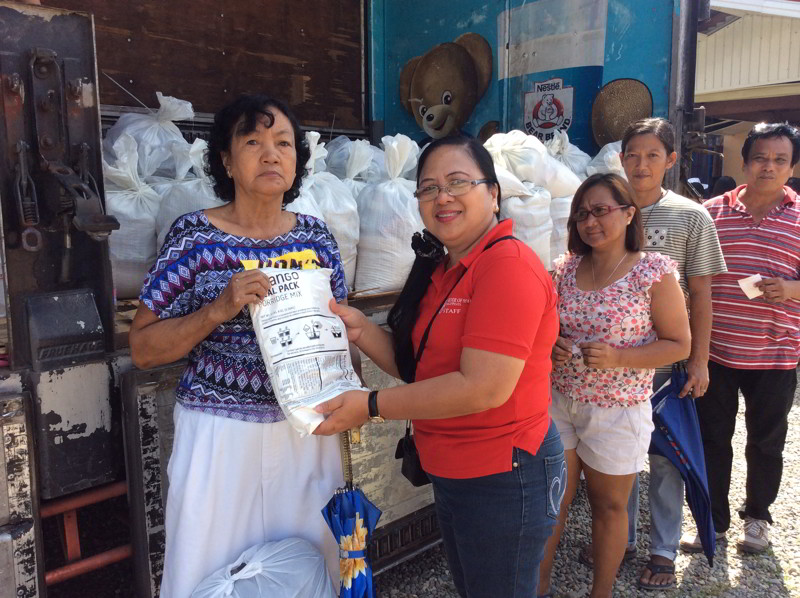 The Order of Malta Philippines responded to the emergency call of the Archdiocese of Tuguegarao as well as the Apostolic Vicariate of Kalinga-Apayao (Tabuk) among other dioceses requesting for help. The situation brought about by the Super Typhoon that hit the areas last 19th October was tremendous and up to this reporting there is no electricity and communications, very very weak. The Order of Malta Philippines will go again for its second wave of relief goods by next week and hope to cover at least 5,000 individuals for food to augment, if not supplement their current needs.
Assessment will follow after the waves of emergency relief interventions are done and base on the expressed need for shelter, the Order will plan out the recovery phase to assist the prioritized communities.
For donations, you may coordinate with the Secretariat of the Order of Malta Philippines at 1120 R. Hidalgo Street, Quiapo 1001 Manila, Philippines or you may deposit to our account:
Bank: Bank of the Philippine Islands
Address of Bank: United Nations Avenue, Pope Pius Branch, Manila, Phils.
Account Name: Philippine Association of the Sovereign Military Order of Malta
Address: 1120 R. Hidalgo Street, Quiapo, 1001 Manila, Philippines
Account Number: 2653-0129-61 Peso Account only
Bank: Philtrust Bank
Address of Bank: Head Office – United Nations Avenue corner San Marcelino St., Manila, Philippines
Account Name: Philippine Association of the Sovereign Military Order of Malta
Address: 1120 R. Hidalgo Street, Quiapo, 1001 Manila, Philippines
Account Number: 00340-0010613 – US Dollar Account, 00320-009615-4 – Peso Account
SWIFTCODE: PHTBPHMM