Medical Mission 2015
13/04/2015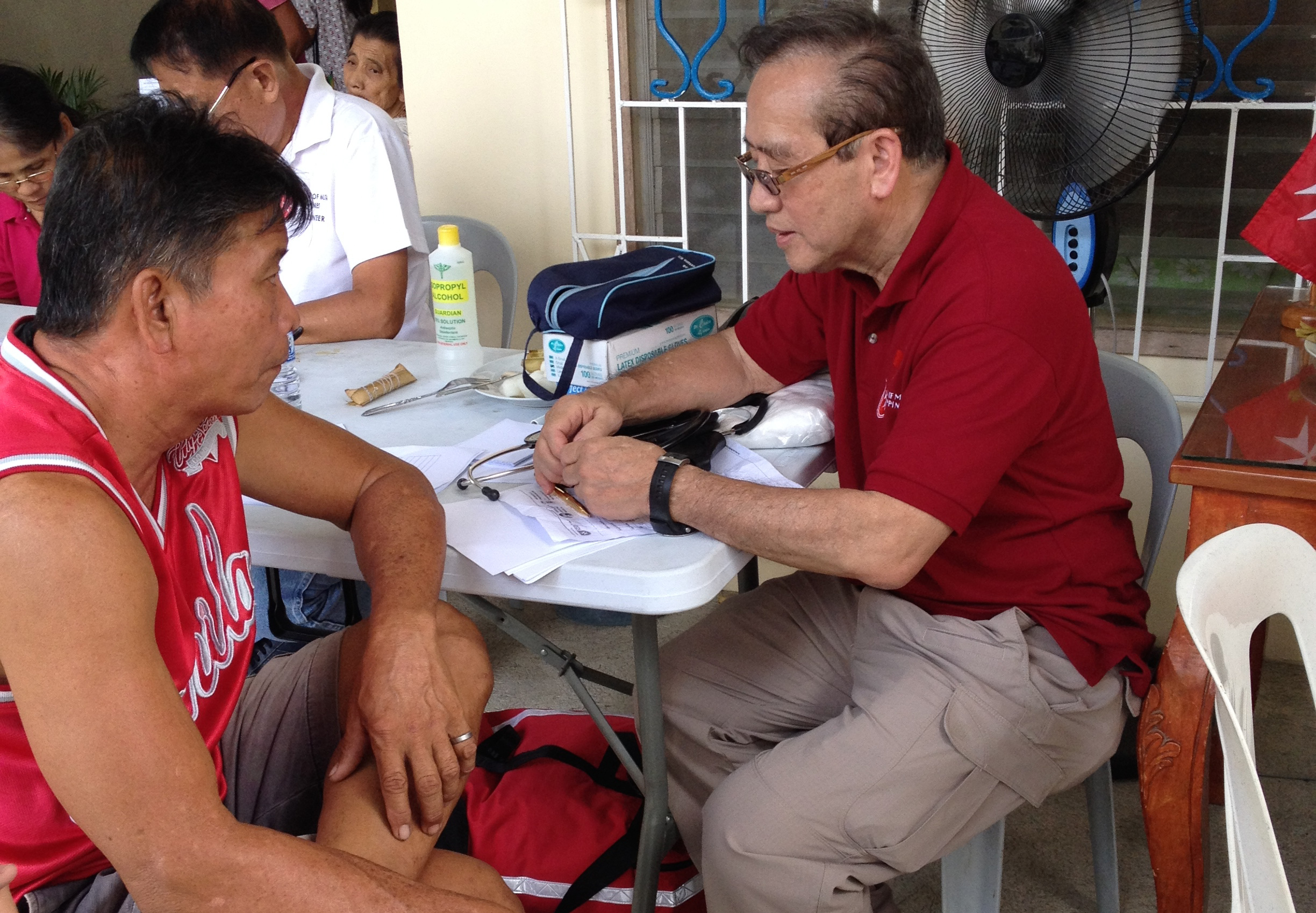 The Archdiocese of Lingayen-Dagupan and the Order of Malta Philippines organised a Medical, Dental, Surgical
Mission on April 13, 2015 at the Immaculate Heart of Mary Parish, in Naguelguel, Pangasinan. Mission recipients included the elderly, women and young children. Volunteer doctors and dentists from the Foundation of our Lady of Peace Mission and the Order of Malta spent a day with the parishioners of the barangay. "
In Numbers
* 112 circumcisions, 7-14 years old, males
* 105 dental extractions
* 135 medical consultations
Registration
Registration begins with a sign up for either dental, medical check up or circumcision.
Dental Station
Parish youth volunteers with volunteer dentist Dra. Juliet de Leon. She says, "they (residents) also need dental education."
Circumcision Station
Minor surgery is usually undergone by young boys

reaching the age of puberty for hygiene. Medical standards were practiced.

• Used available community resources (tables), sterile techniques ensuring medical practices were observed, maintained patient privacy.
Medical Station
A  day with the parishioners
Residents were checked for age, weight, and temperature. Volunteer doctors held medical consultation for women and children with cough and colds, fever, stomach ache, knee and joint pain. "Basic medicines for the elderly were provided for anti-hypertension, analgesic, and respiratory medications. Multi-vitamins were prescribed to the young and old.
A Volunteer's Profile
"I'm a third year Hotel and Restaurant Management student at Pangasinan State University. I heard from our parish.""The medical consultation consists of mostly senior (citizens).  Most cases are for arthritis, high blood or diabetes. Very few  have the opportunity to see doctors. They have maintenance, they see a doctor maybe once a year." -Dr. Lurialdo Pareja and Dra. Floresita Pareja"
"This is our service for the poor & sick. As staff, we experience fulfilment in sharing resources in catering to their needs in the town of Naguelguel." -Carmi, Order of Malta "