Disaster Interventions
31/10/2014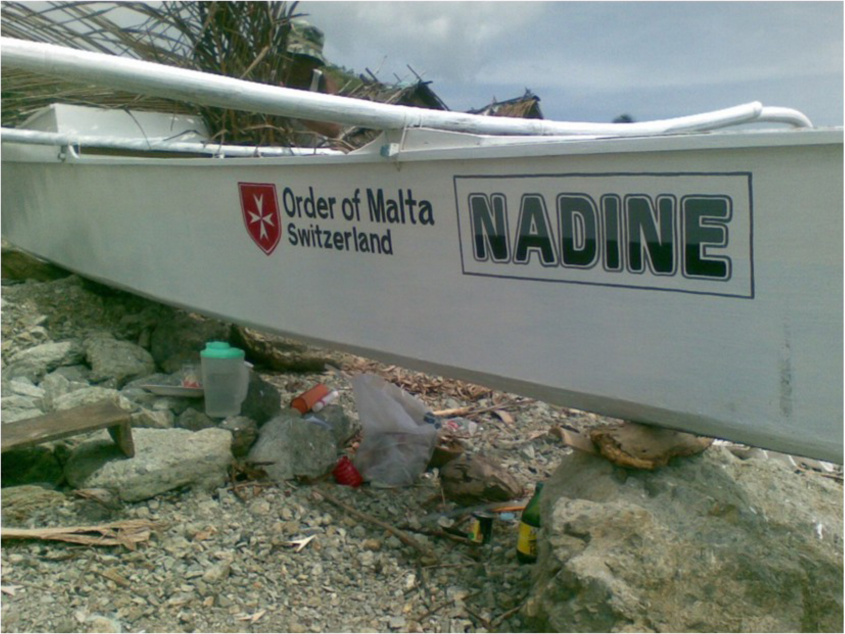 Livelihood Assistance
17 boats funded by the Order of Malta Swizerland were turned over to 17 groups of fishermen affected by Typhoon Yolanda in the Municipal-ity of Villareal, Samar. Coordination and assistance was made through His Excellency Bishop Isabelo V. Abarquez, DD, of the Dio-cese of Calbayog.
The blessing and turnover took place on October 6, 2014. These boats were immediately used by these fishermen to regain the main source of income lost after typhoon Yolanda/Haiyan. (MFI)
Response to Typhoon Ruby / Hagupit
On December 2014, Typhoon Ruby struck the Philippines and destroyed livelihood, shelters and infrastructures that affected hundreds of Filipinos especially around Eastern and Western Samar. Days after the devastation of Typhoon Ruby in the regions, the Order of Malta Philippines together with Malteser International assessed the situation on the ground and visited the Municipality of Villarreal in Western Samar to see the magnitude of the devastation and find out the most urgent needs of affected families in the area.
After the assessment trip, the Order of Malta Philippines and Malteser International immediately conducted relief operations in the Municipality of Villarreal. This relief assistance benefited 1,350 families from 7 different barangays in the municipality. The team consisting of Order of Malta Philippines Executive Secretary, Cecilia Piñones and staff mem-bers Joseph Duldulao and Homer Buendia together with the Samar Team who distributed food packs which included several barangay islands.
Additional 1,000 pcs of tarpaulins and 30 meter-long ropes from Caritas Germany were also distributed. These dona-tions helped the victims of Typhoon Ruby for emergency shelter needs.
Relief Assistance for Sinkhole Affected Families
Food packs and hygiene supplies were distributed in August 2014 to 500 affected individuals in Kinatarcan Island in Cebu due to the sinkhole occurrence in the area. Families were relocated from their areas to evacuation sites due to this natural phenomenon. (HB)